Comprehensive service from a single source!
Certified translations by certified court interpreters in Austria
We are happy to support you with a full range of services: from offering advice about your certified translation all the way through to dealing with the authorities. Choose us for a relaxed experience: your document is in safe hands at our translation agency – your certified translation will be delivered right on time. Thanks to our sophisticated quality assurance process, you will be left in no doubt about the quality of our work.
Quote request
Receive a non-binding price calculation within just one hour!
Certified translation: What is it exactly?
A certified translation is a true copy of the original. To be legally valid, it is stamped and affixed with a certification statement by the translator. In this statement, the sworn translator confirms that the translation is a true and accurate representation of the original.
The translation is bound together with your original document so that they form a single entity, and the original wording can be viewed at any time.
This kind of translation is usually required when you are asked to present foreign-language documents to the authorities or official bodies.
Examples of certified translations
So what exactly does the certified translation process entail?
Submit the source documents

You send us a scan/copy of your source document, or bring it in to us personally. At this point, you must let us know why you need the document, which target country it is for, and which language you require.
Information about the process
Our project managers will explain the process and any steps that might be necessary in your particular case.
Certified translation
The certified translation is carried out by a court interpreter sworn in Austria.
Checked by project manager
The finished certified translation is then checked by one of our project managers to make sure that it is complete and that it meets the specific project requirements.
Official channels (if required)
If necessary or desired, we can follow any necessary official channels so that your certified translation is valid not only in Austria but also in your target country.
Whatever your document, whichever language you require, wherever you are: our professional court interpreters in Vienna, Graz, Linz and indeed all over Austria are happy to help.
If you have any further questions, feel free to contact us at any time. Our qualified project managers look forward to hearing from you!
Where is a certified translation valid?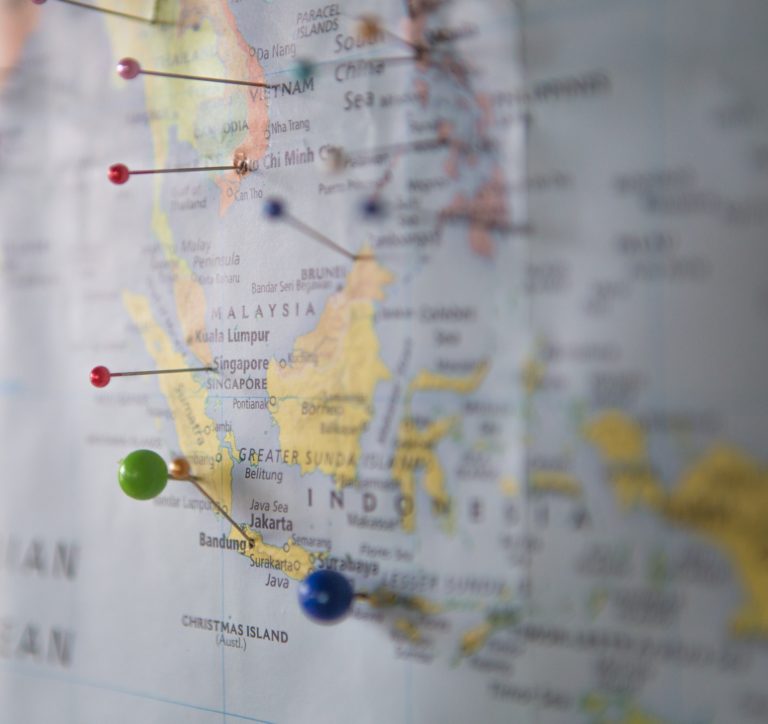 We can offer you certified translations in all languages and specialist areas, which you can trust to be legally valid in Austria.
To ensure that your certified translations are also recognized by authorities abroad, a few further steps may be necessary depending on the destination country, the purpose of the document, and the type of document. Simply send us your document and let us know why you need a certified translation and which country you need it for: we will be pleased to explain the requirements. Whether it's a diplomatic certification or a certification in accordance with the Hague Convention, we will carefully walk you through each step and take care of the translation. You won't have to worry about legalisations, prior certification, supplementary authentication or apostilles.
Our project managers have many years of experience and will be happy to take the entire process off your hands: our translation agency provides you with a certified translation that is valid in the target country, so you can avoid getting bogged down in all the legal details. Leave it to us, and focus on the important things!
Legalisation and apostille: What do I need?
There are essentially two ways to ensure that your certified translation is valid not only in Austria but also accepted by the international legal community: legalisation or an apostille, depending on whether the destination country is party to the Hague Convention.
Legalisation, also called diplomatic authentication, is necessary when the target country is not a member of the Hague Convention. Legalisation comprises the following steps:

The regional court where the court interpreter has been sworn confirms the authenticity of the translator's signature on the certified translation.
The Legalisation Office of the Federal Ministry for European and International Affairs confirms the authenticity of the document which has been certified by the regional court.
Only then can the state's responsible representation authority, for which the certified translation is destined, complete the legalisation.
The other, simpler way to validate your certified translation internationally is to get an apostille. This channel is used when the country in which you must present your certified translation is a signatory state of the Hague Apostille Convention. In this case, an apostille is sufficient. In order to be issued an apostille for your certified translation, the following steps are necessary:

The regional court where the court interpreter has been sworn confirms the authenticity of the translator's signature on the certified translation.
The regional court gives the document that has previously been certified an apostille for the respective destination state. As a result, the foreign representative authority no longer needs to legalise your document.
FAQs about certified translations