Your translation agency
in Vienna
Lost for words?
We will help you navigate the language labyrinth!
Quote request
Receive a non-binding price calculation within just one hour!
We offer a full package of language services. Make the most of our experience, expertise and technical solutions to ensure that your translation project hits the mark.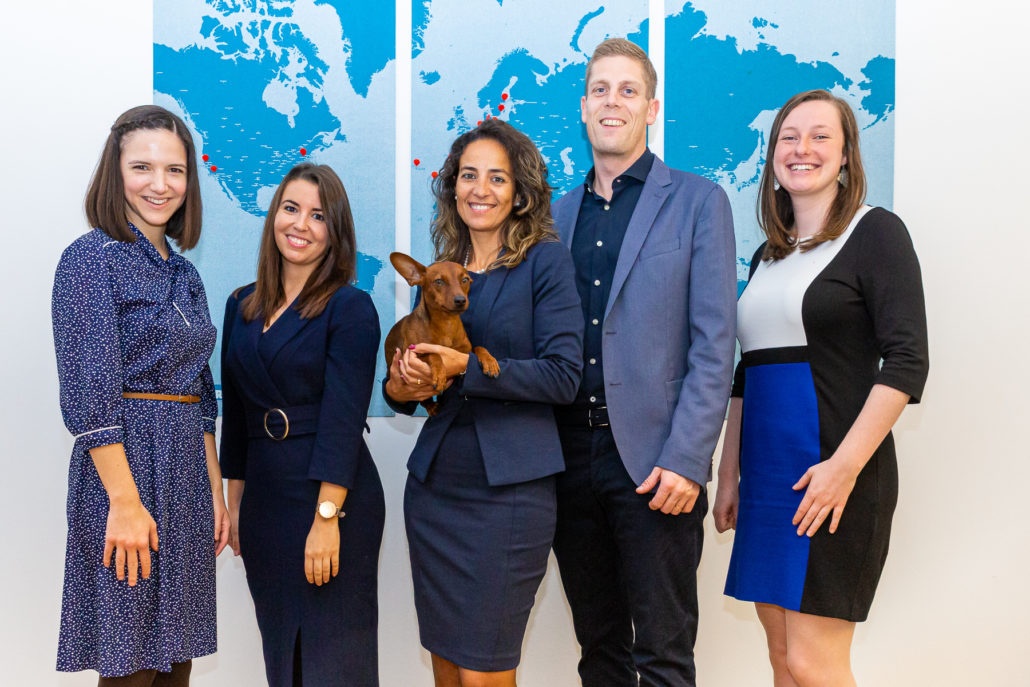 Dr. Dora Saenger da Cruz and team
Why choose Cruz Communications?
Prompt delivery times
Specialist translators, not machines
Exceptional quality at fair prices
Only qualified language experts
Customer care is paramount
Heart and soul goes into every project
All languages and specialist fields
State-of-the-art translation technology
100 % native speakers
Two-person rule
Experience and competence (since 2005)
Our translation agency is situated in Vienna, but our connections are global. We work with an international network of translators who translate exclusively into their native languages and offer many years of experience in their respective fields.
For us, Vienna is the ideal location! Enjoying a central European location, it is one of Europe's most important business hubs ‒ and it has plenty more room to grow. For many years now, a large number of Austrian and international clients have placed their trust in the professional language services offered by our translation agency.
Our team is available at any time to handle your enquiries personally, offering swift, competent and reliable advice. After all, every translation project is different. No matter how specialised your text or extensive your project, we are here to help you overcome any linguistic challenges you might face either at home or abroad. Please contact us for more information and get to know our professional and highly motivated team.
We owe our success to our first-rate network of professionals
We simply wouldn't be able to offer you the premium service that we do, 24/7, were it not for the hard work and skill of our first-rate network of over 650 specialist translators from 51 countries. Each of our translators has a minimum of three years' professional experience behind them, and has passed each stage of our selection process with flying colours. This means that we can assign the language expert that best fits the needs of your specific project. On request, we can also put together a fixed team of regular translators for you.
We are particularly proud of our client portfolio. It includes young, innovative start-ups alongside large global corporations in a variety of sectors. Your success is what drives us. That's why we are always looking to optimize our processes so that we can deliver the best service possible ‒ so that you can stay at the top of your game.
In the 10 years we have been working together, Cruz Communications has proven to be a very reliable translation partner that places great value on customer satisfaction and always completes jobs quickly. As our assignments are usually required in 7 different languages, we can recommend Cruz Communications to all internationally active companies.
From day one, the cooperation with Cruz Communications has been characterised by the highest level of professionalism, reliability, flexibility and an extremely competent and friendly team. Even particularly last-minute enquiries in several languages were always dealt with quickly and in a solution-oriented manner to our complete satisfaction.
We have been working with Cruz Communications for 7 years. I appreciate them for their invariably fast and reliable service.
We have been a client of Cruz Communications for many years now, and over that time we have continued to optimise and expand our translation database to cover 27 languages, with the aid of their dedicated team. Our successful relationship is built on innovation, reliability and a meticulous approach.
Delivering new translations for a constantly evolving software is no easy feat. Working with Cruz Communications, we have been able to establish a very efficient process. Many thanks for your fantastic support!
We value the cooperation with Cruz Communications very much, which is why they have been our translation partner for many years. From the quick quotation to the fair pricing to the prompt and always on-time delivery of the documents, the service fits perfectly. We would definitely recommend Cruz Communications to other international active companies.
Our competent translation partner since 2009. Short-term and direct processing with our creatives works excellently. THANKS!
I have been working with Cruz Communications for several years now, as the team is very competent and fast, and provides solutions even in difficult situations.
If you have any lingering doubts about whether Cruz Communications is the right agency for you,
please take a look at our References section. The many positive comments and interesting project descriptions will hopefully give you some inspiring food for thought. If you would like to find out more about us, simply give us a call or drop in to chat to us in person. Just don't forget the treats… 😉